Ken Cupka
Top 3 Social Media Tips For Your New Business
Updated: Jun 21, 2022
Social media presence is not only important but absolutely essential for businesses nowadays. If you are starting a new business and have set up some social media pages you may be curious as to how to run those pages. Here are 3 pieces of advice to keep in mind before getting started.
1. Choose Your Company's Attitude
You need to establish what type of tone you want to set for the posts you'll be creating. Will the posts be fun? Educational? Will they be used mostly for product or service descriptions and photos? Try researching your competitor's pages and see what they are doing. Better yet, see if what they are doing is working. If so, it may be a good idea to replicate that tone. Remember that you want to blend in with your customers and feel like your page is providing a place for everyone to meet. In most cases, posting 'day-in-the-life' updates serve as social media's best feature when it comes to connecting with your community.
2. Be Present On The Right Social Media Platforms
Deciding which platforms to be on will help set the stage to attract the right audience for your business. If you like to promote your website and add links without having to pay for it, Facebook is a great platform for that. Looking for middle-aged demographics and to sell products? Instagram is a wonderful place for that. Trying to attract the attention of Gen Z? Promote your business on Tik Tok. In addition, you can double up on some of the features each platform has to offer to maximize you viewership of each post. You can include stories to Facebook and Instagram apps, Reels can be used in combination with your Tik Tok videos to maximize your audience. Youtube shorts can help increase viewership of your videos for those who don't want to watch a 10-minute or longer video but who are found on the platorm. If you are running your social media by yourself I recommend you try multiple platforms until you see which top 2 have the most engagement on them. Then focus your efforts on those platforms.
3. Always Post In Moderation
Many business owners make the unfortunate mistake of getting caught up in their business social media page/s and like a crack-addict they feel compelled to be constantly sending multiple posts a day, and commenting on all of their reader's comments. Just because the first word is 'social' in social media it doesn't mean that nonstop activity and engagement is what your following wants to see. In fact behaving that way will lose your potential conversion audience and while they are dropping like flies you'll soon be left with only the select few who are looking to argue and soak up your time unnecessarily. Don't fall into this trap! Post in moderation, give each post enough time to climax in engagement, and move on. Stabilizing the weekly post count and being selective on which comments to reply to are vital when managing your social media pages.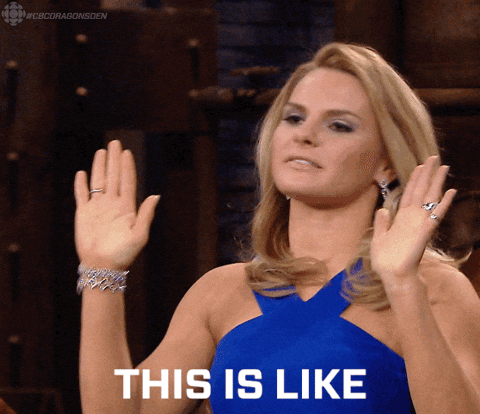 To conclude, be sure to have fun with your business social media pages! They are there to ultimately entertain your potential/returning customers! See my article on trying too hard to appease your audience here.